For this episode, we included an optional themed prompt, "Light" 💡 

Check out the episode and learn more about the contributing artists below:
———

0:09 HALLOWEEN DISCO NIGHT 
"The moonlight shines in from the window. She is waiting for the special members."⁠⁠
—
Animation Wild Card presents, Shota Ogawa aka 
@ogawakomadori
 :⁠⁠
⁠⁠
"I am Shota ogawa based in Tokyo, Japan.⁠⁠
⁠⁠
I am a freelancer and work in the stop motion industry as an animator and model maker.⁠⁠
⁠⁠
I enjoy all process of stop motion. And someday I want to direct the stop motion animation.⁠⁠
⁠⁠
Please contact me if you are interested in my works."⁠⁠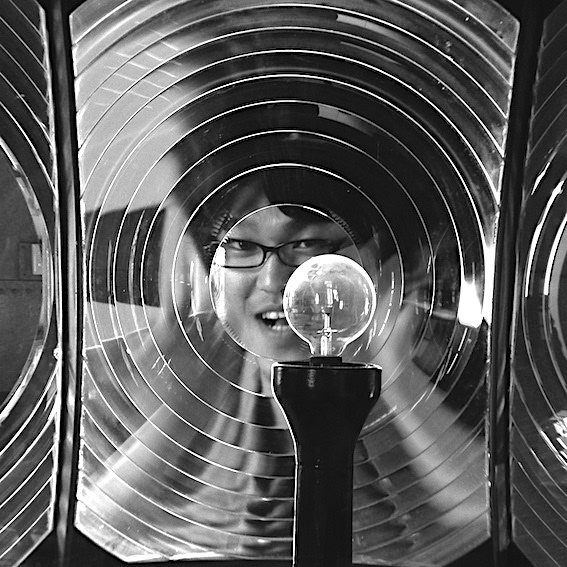 Director / Animator, 
@ogawakomadori
 , shared a bit about the process of making "HALLOWEEN DISCO NIGHT":⁠⁠
⁠⁠
"Puppets are made by 
@ogawakomadori
⁠⁠
⁠⁠
Instruments are made by 
@marikastopmo
⁠⁠
⁠⁠
And she animated some cuts of this.⁠⁠
She is a stop motion animator based in Japan."⁠⁠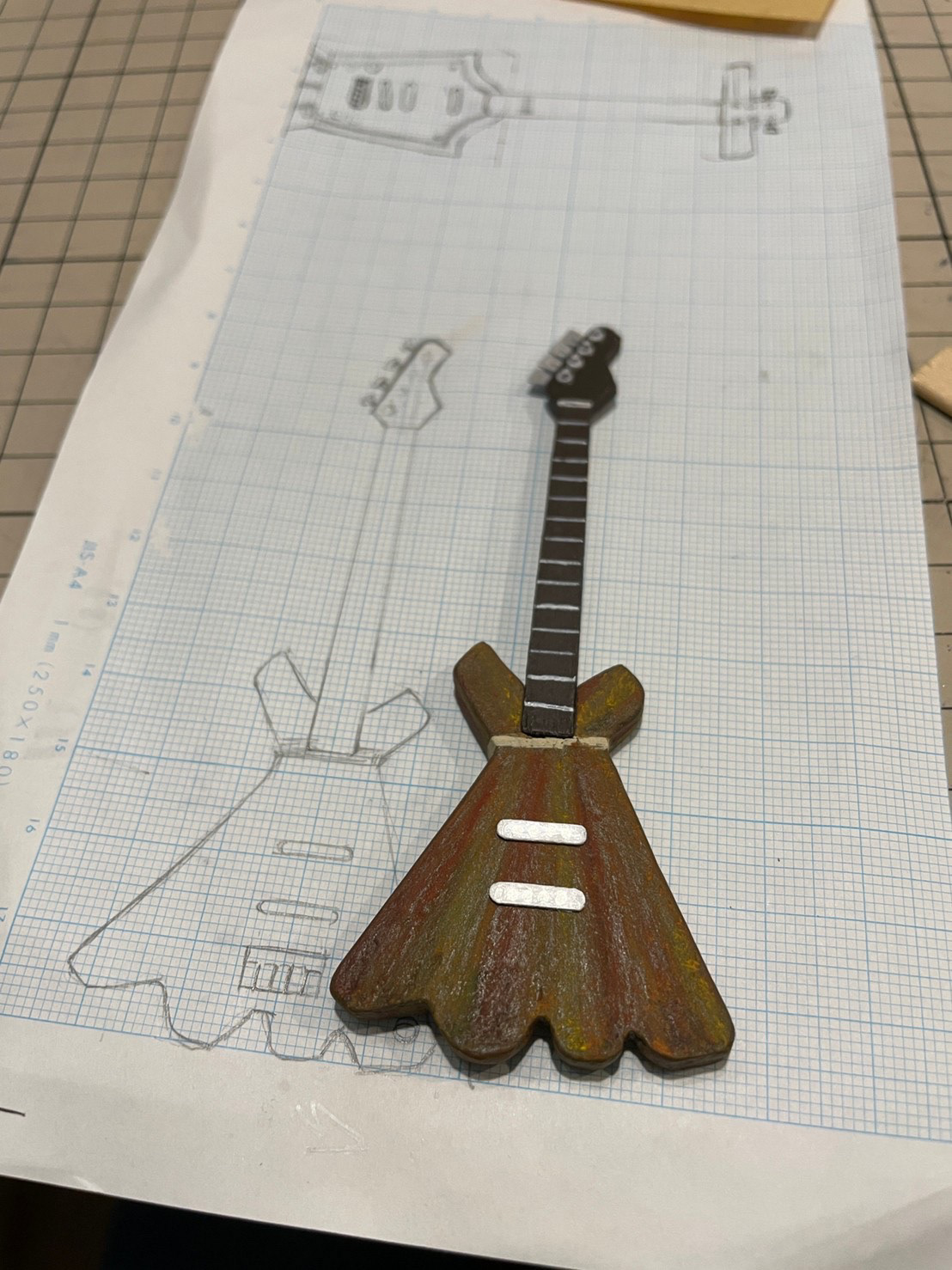 "Griselda is a fun loving old witch who loves attending Halloween parties to mess with unsuspecting party guests."⁠⁠
—
Animation Wild Card presents, Jeremy Mowery aka 
@sockdollyproductions
 :⁠⁠
⁠⁠
"Hi, I'm Jeremy! I'm a stop motion director, animator and teacher based in Los Angeles. When not working on freelance projects for my business, Sock Dolly Productions, I am teaching undergrad animation students the art of stop motion at Woodbury University in Burbank. ⁠⁠
⁠⁠
I also enjoy directing my own original stop motion projects from time to time, which I work on with friends and colleagues. My most recent project, Bert and Greg, is currently being submitted to festivals. You can follow the project on Instagram 
@bert_and_greg_film
."⁠⁠
Director / Animator, 
@sockdollyproductions 
, shared a bit about the process of making "Griselda" :⁠⁠
⁠⁠
"For this project, I used a few extra lines of dialogue from my recent short film, Bert and Greg, and created a short centered around the character, Griselda. ⁠⁠
⁠⁠
With plywood attached by a lazy susan, I was able to rotate the set to spin their world while Griselda does her magic spell. The characters are normally tied down to the set with threaded rods attached at the bottom of their feet, but in order to keep characters in the same place in frame during the set rotation I had to put them on powerful magnets so I could slide them into the correct position each time I rotated the set. ⁠⁠
⁠⁠
I also had fun with gels and changing the color temp on my lights during the spell for a lighting shift. ⁠⁠
⁠⁠
Dragonframe was used during animation and the short was put together in post with a combination of Adobe Premiere Pro and After Effects."⁠⁠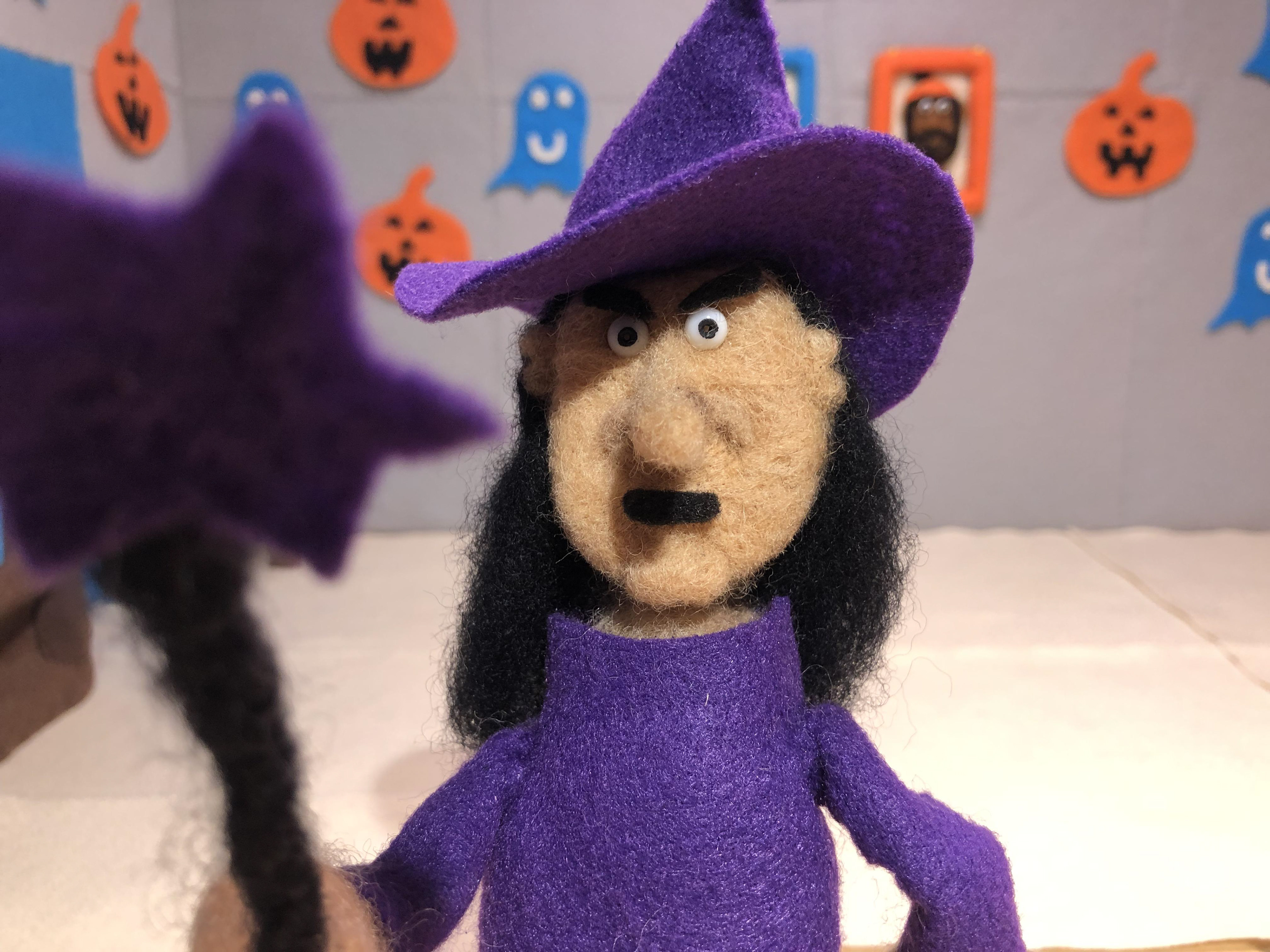 "This story about a little and curious lamp, that like to read poems at night, when no one see."⁠⁠⁠

—
—
Animation Wild Card presents, Alex Lymarchuk aka 
@stop.mo.production
 :⁠⁠
⁠⁠
"Hello! I'm Alex and I'm from Ukraine. ⁠⁠
I am a freelance stop-motion director & animator.⁠⁠
⁠⁠
Last year I graduated from college and currently doing various social and commercial stop motion videos. ⁠⁠
⁠⁠
I really like to shoot socially important topics, especially on the topic of ecology. ⁠⁠
⁠⁠
Also, I like to make animations with food, you can see them and many of my other works in my profile - 
@stop.mo.production
"⁠⁠
Director / Animator, 
@stop.mo.production
 , shared a bit about the process of making "Night reading" :⁠⁠⁠
⁠⁠⁠
"Hello! I shot this animation specifically for the "Light" theme of this episode. All fades were made with my softboxes, which gradually turned away from the stage and turned off, without special effects."⁠⁠⁠
2:59 Come Home to Yourself
Animation Wild Card presents, Annie Wong aka 
@Headexplodie
 :⁠⁠
⁠⁠
"Hi! I'm Annie Wong, a.k.a. Headexplodie, and I'm a mixed media artist and storyteller known for cooking up playful eye candy in the form of sculptures, illustrations, and stop motion animation. ⁠⁠
⁠⁠
My work is a blend of delightful fun, oddball humor, with a touch of teenage rebellion stemming from my experience growing up as a second generation Chinese American in South Texas. Pee-Wee Herman once said I was cool and I've been riding high on that achievement ever since!"⁠⁠
"The dark and cold of the winter season always forces me into a contemplative space and a few years ago I started thinking about, maybe for the first time ever, what it really meant to care for myself externally and internally.⁠ ⁠⁠
⁠⁠
With a block of white clay in hand, I sketched out this feeling⁠ of a "self-home" with an open door and warm glowing interior. This was a space I would want to rest in at the end of a long challenging day. I'm still working on building this inner-home for myself through small acts of self-care which grows into self-compassion, and eventually culminates into self-love."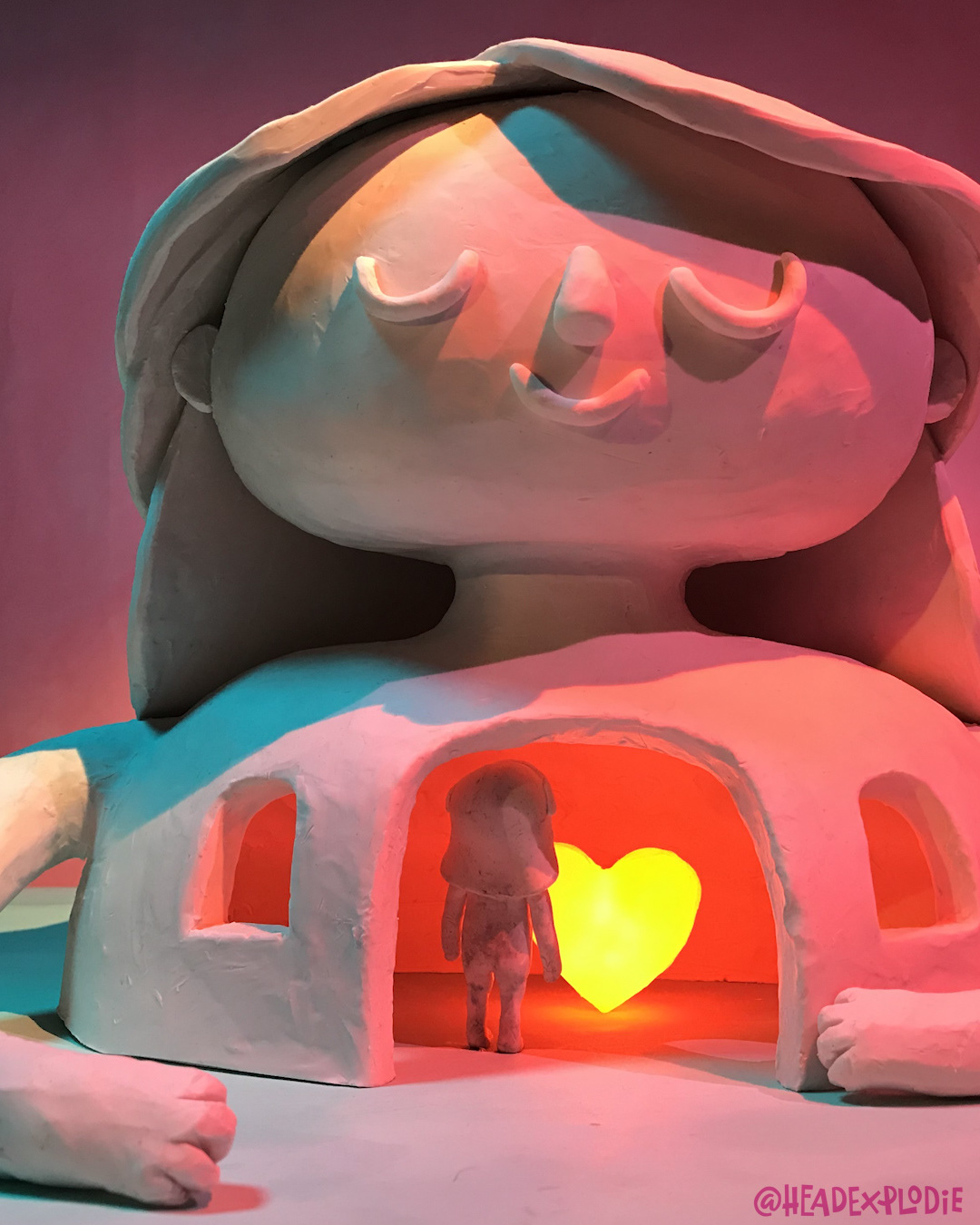 Animator / Creator, 
@Headexplodie
 , shared a bit about the process of making "Come Home to Yourself" :⁠⁠
⁠⁠
"I started sketching a mini version of Come Home to Yourself in clay and placed fairy lights inside the house to start playing with lighting. Then I sculpted the big version, built a tiny puppet that would walk inside, and placed an LED flame light inside of a heart made from translucent sculpey. My favorite part of this project was experimenting with colored lighting gels to give the scene a cozy cool feel. ⁠⁠
⁠⁠
Thanks for watching! For those interested in a closer look at my creative process, you're welcome to to join my
Patreon
 where I share tons of BTS and offer my brain up for picking!"⁠⁠
Thank you for viewing Episode 15 of Animation Wild Card!