Stop Motion Magazine
shared
Fu Yang
and
Ben Ellebracht's
short, Snuggle Time, on their website under the What's Hot category! This film from Episode 9 of Animation Wild Card is about living and working with someone during Covid-19 quarantine and could not be more heartwarming!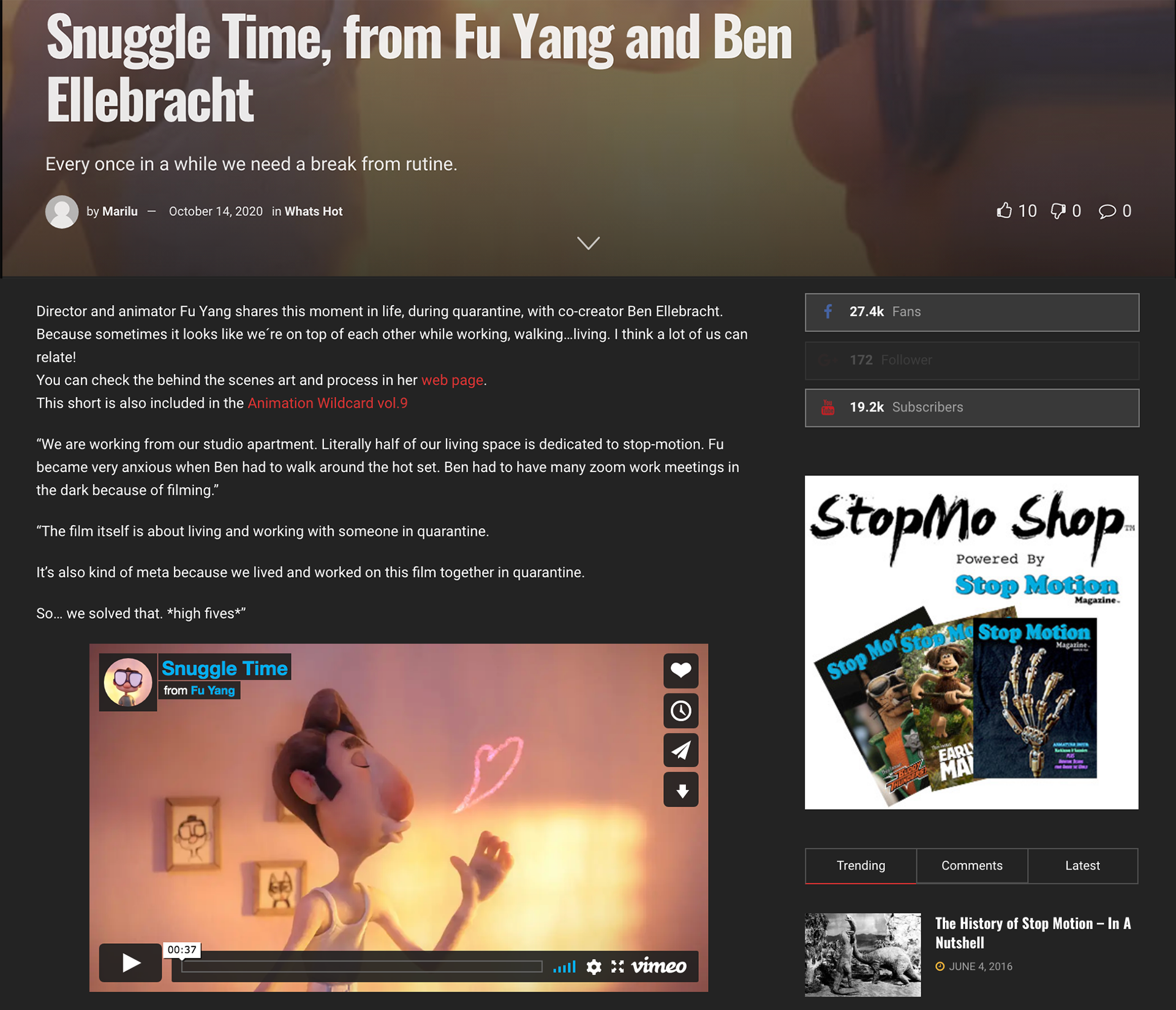 ANIMATION INDUSTRY 
PODCAST
AWC organizers Casey Follen, Alexis Deprey, and Cami Kwan were on Terry Ibele's Animation Industry Podcast. They chatted about how AWC came to be, how animators can get involved, and plans for the future. Our organizers are new to podcasting but were excited to spread the word about Animation Wild Card despite their recording nerves. 
Voyage LA
's mission is to build a platform that fosters collaboration and support for small businesses, independent artists and entrepreneurs, local institutions and those that make our city interesting. As part of their local stories series, Voyage LA interviewed our founders, Casey Follen and Alexis Deprey, about Animation Wild Card's journey.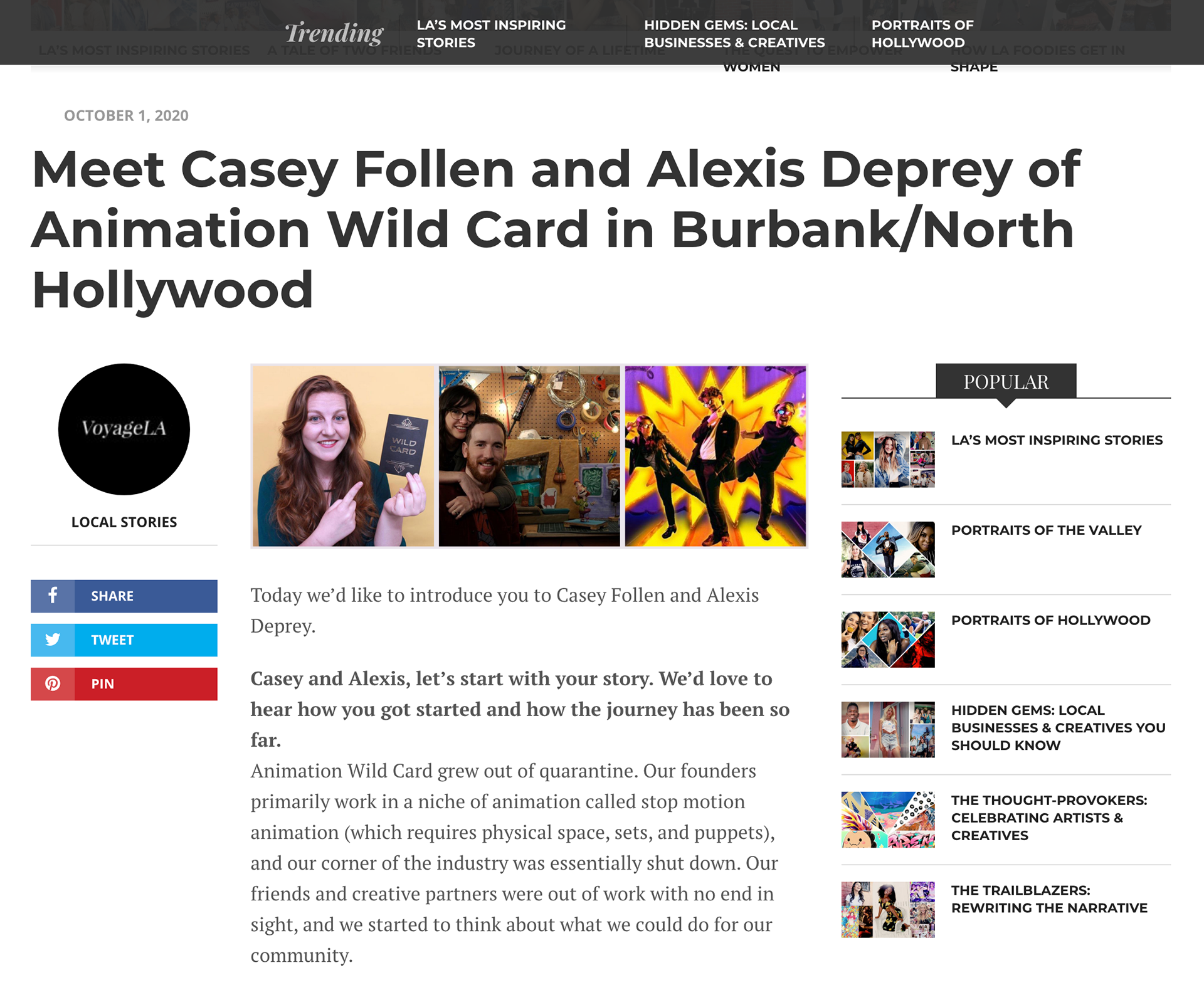 Stop Motion Magazine
helped us get the word out about our very special Episode 7: New Friends. For this episode, we reached out to New Friends outside of our personal networks to contribute and they more than delivered. These animators chipped in from all over the world!
This article also shares the story of how Animation Wild Card got started, our evolution over the first seven episodes, and our goals for the future.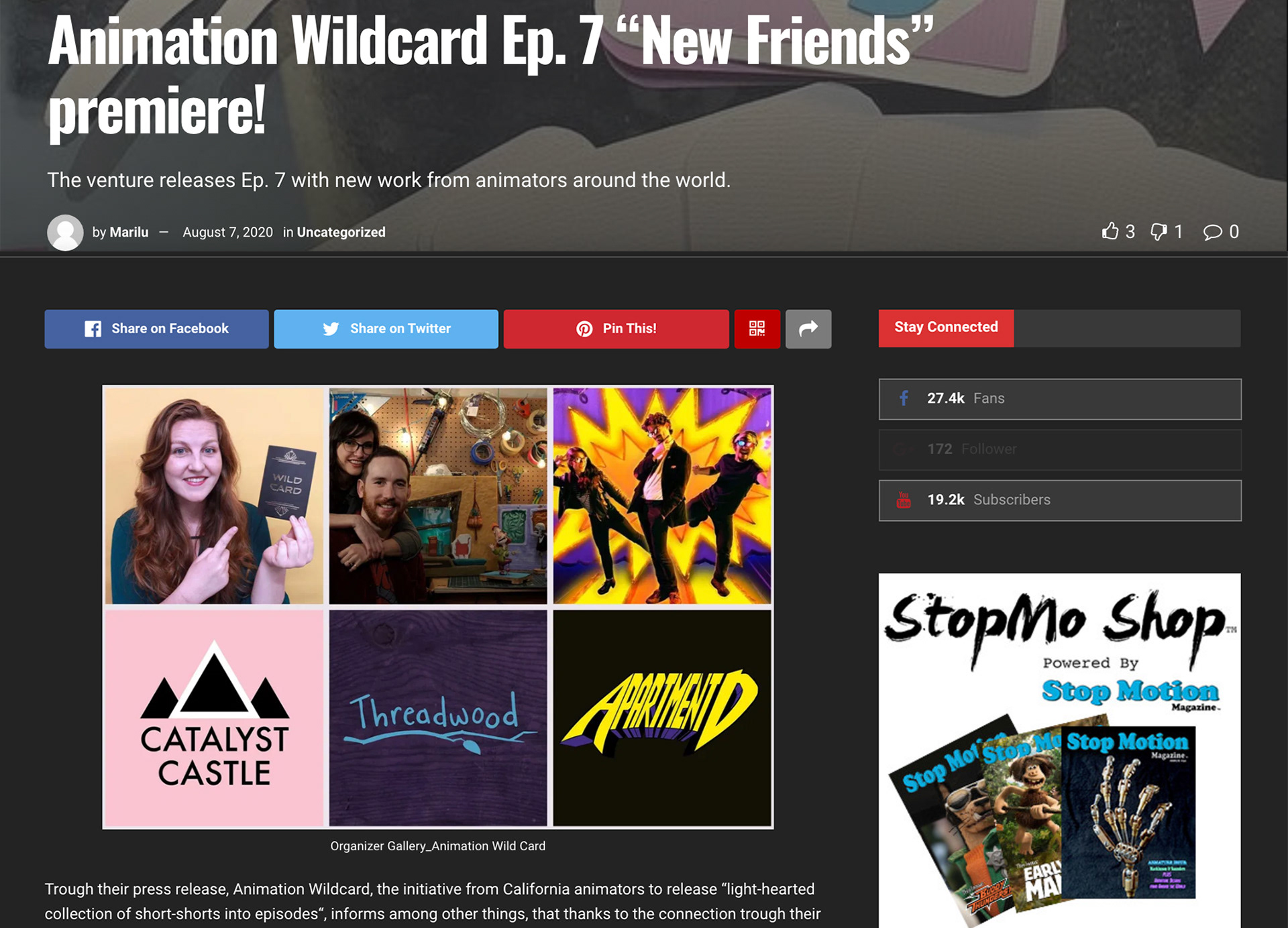 Stop Motion Magazine
shared Episode 1 on their website under their What's Hot category! Stop Motion Magazine focuses on—you guessed it—stop motion animation news. While Animation Wild Card is not exclusively stop motion, we certainly have a soft spot for it!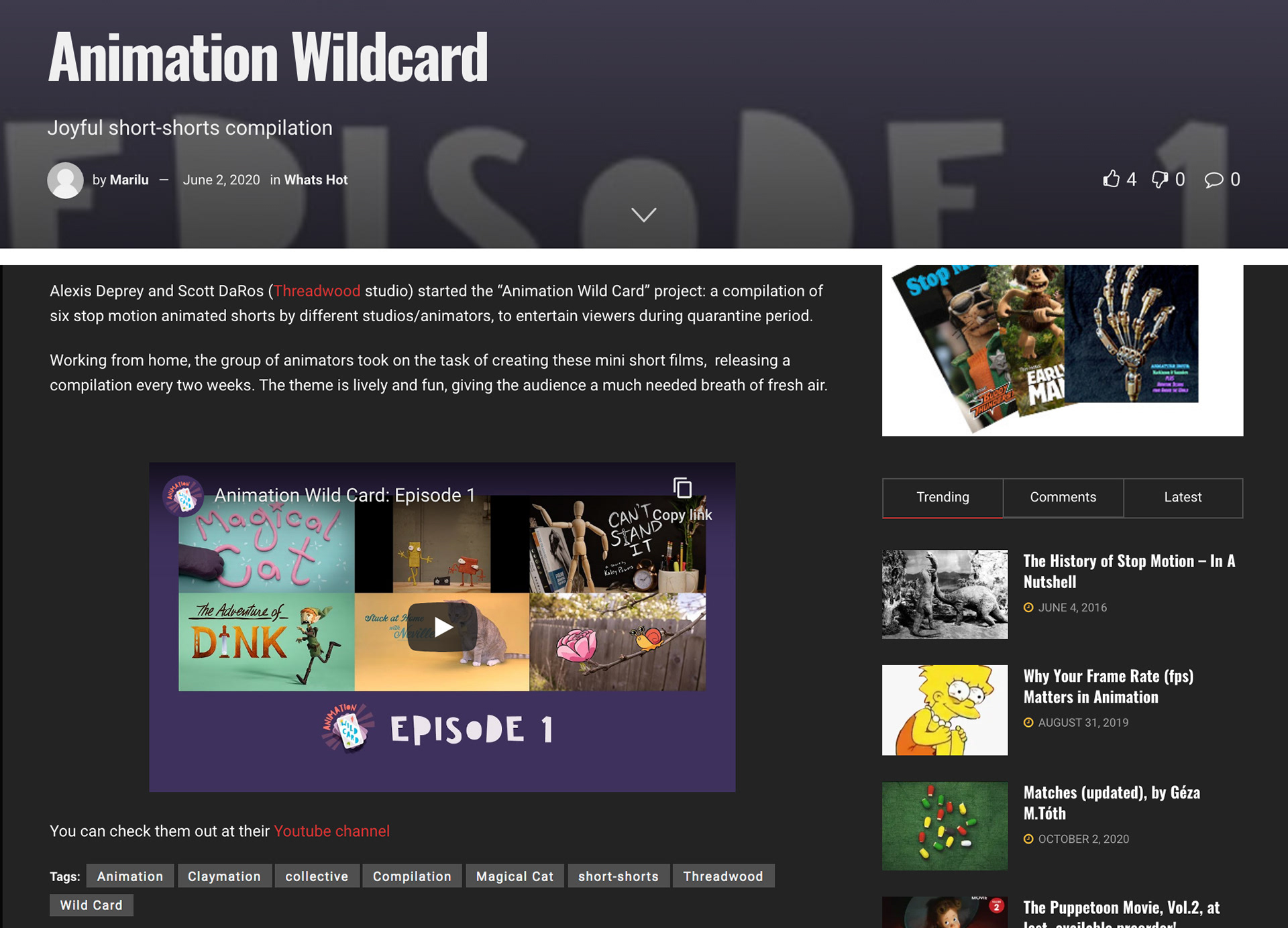 Threadwood's Magical Cat series for Animation Wild Card has been getting plenty of attention online. 
Catsuka
, a popular website featuring cool animations and illustrations, featured Magical Cat on their website! 
Scott and Lex over at Threadwood couldn't be happier, and we're over the moon that an AWC contributor and organizer is getting some well-deserved love from the online animation community.